About
Hospitality Total Services (Aus) Pty Ltd (HTS) is a niche Hospitality Management, Design and Liquor Licensing consulting company providing professional consultancy services since 1992. We are totally independent consultants that tailor our services to suit each client's needs. We take pride in delivering value for money outcomes for our clients. Every client, big or small, is treated with respect and confidentiality.
We operate to the strict Foodservice Consultants Society International (F.C.S.I.) Code of Conduct with our Director Mario Sequeira being a professional member of F.C.S.I. Mario has been appointed as the Australian and New Zealand representative on the Asia Pacific Board of F.C.S.I. HTS is also corporate members of the Australian Hotels Association (AHAWA), Restaurant & Caterers Association (RCIA), Tourism Council WA (TWA) and the Chamber of Commerce (CCI).
The experienced and dedicated team at HTS have a mix of specialized skills and broad-based experience relevant to the following sectors:
Hotels, Taverns, Small Bars
Restaurants, Cafés, Kiosks
Health Care
Aged Care
Shopping Centre F & B Precincts
Microbreweries
Clubs
Sporting Venues
Our core strengths are delivering the following services consistently for over 25 years:
Kitchen, Bar & Foodservice Design
Liquor Licensing Services
Architectural Design & Drafting
Business & Management Consultancy Services
For more information, please feel free to contact us on 08 9316 8699 or admin@hospitalitytotalservices.com.au for an obligation free discussion at our office or at your premises
To find out more, our Company Profile can be downloaded by clicking here.
Our Team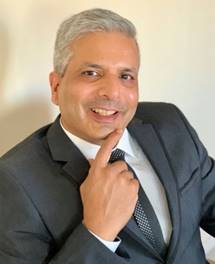 Mario Sequeira
F.C.S.I, G.C. CorpMat
With over 28 years experience in the Food and Beverage industry, Mario has a wealth of knowledge and experience. He is a results oriented professional who thrives on challenges, with a reputation for consistent service delivery within Western Australia, nationally and Internationally. Since completing his Hotel Administration and Food Technology studies, Mario who started his career as a qualified chef has worked in quality establishments in Australia and overseas in various roles in Food Production including Cook Fresh and Cook-Chill, Customer Service, Specification, Catering Standards, Operations, Business Improvement, Project Management and in more recent years as a Hospitality Operations Management and Design Consultant. To consolidate his knowledge and experience Mario also completed a post graduate qualification in Corporate Management from Deakin University, Geelong Victoria and has traveled extensively through  Europe, USA, and Asia. Mario is also a Professional Member of the Foodservice Consultants Society International (F.C.S.I), appointed as the Australian and New Zealand representative on the Asia Pacific Board. as a Consultant, Mario has been involved with the following:
Bars and Kitchen Design
Feasibility Studies and Business Reviews
Master-planning
Concept Plans and Design
Council Development Approval (DA)
Food Production – Cook-Chill & Cook Serve
Liquor Licensing Advisory Services
Public Interest Assessments
Application of Quality Systems & HACCP
Lease Negotiations
Project Management
Expressions of Interest(EOI) Campaigns
Assist with new Business Start-ups
Food Safety Audits Contact Mario: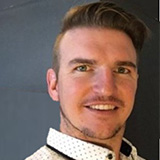 Gerard Bloor
Master of Business & Administration (MBA), Dip. Building Design and Technology, Cert IV Project Management
With over 10 years management experience in the hospitality sector and 3 years' experience in architectural design and construction, Gerard has extensive experience and applicable knowledge. Gerard has managed licensed venues both in Western Australia and overseas with experience in Restaurant, Club, Tavern and Occasional Licenses, and Extended Trading Permits. With a Master of Business and Administration qualification, Gerard specialized in Marketing and Finance, with an applicable knowledge of Operational Management, Strategic Management, Leadership, New Venture Creation and Strategic Human Resource Management. He also holds a certificate in Project management giving him a logical and systematic problem solving approach to projects, and an understanding of project stages, principles and dynamics. As a Consultant, Gerard has assisted with the following at HTS:
Public Interest Assessments
Concept Plans and Bar Design
Business Feasibility Snapshot Studies
Operations Management Advisory
Development Approval Applications
Transforming clients design concepts into practical, functional and desirable spaces that fulfil the needs of the client, customer and Licensing Authority.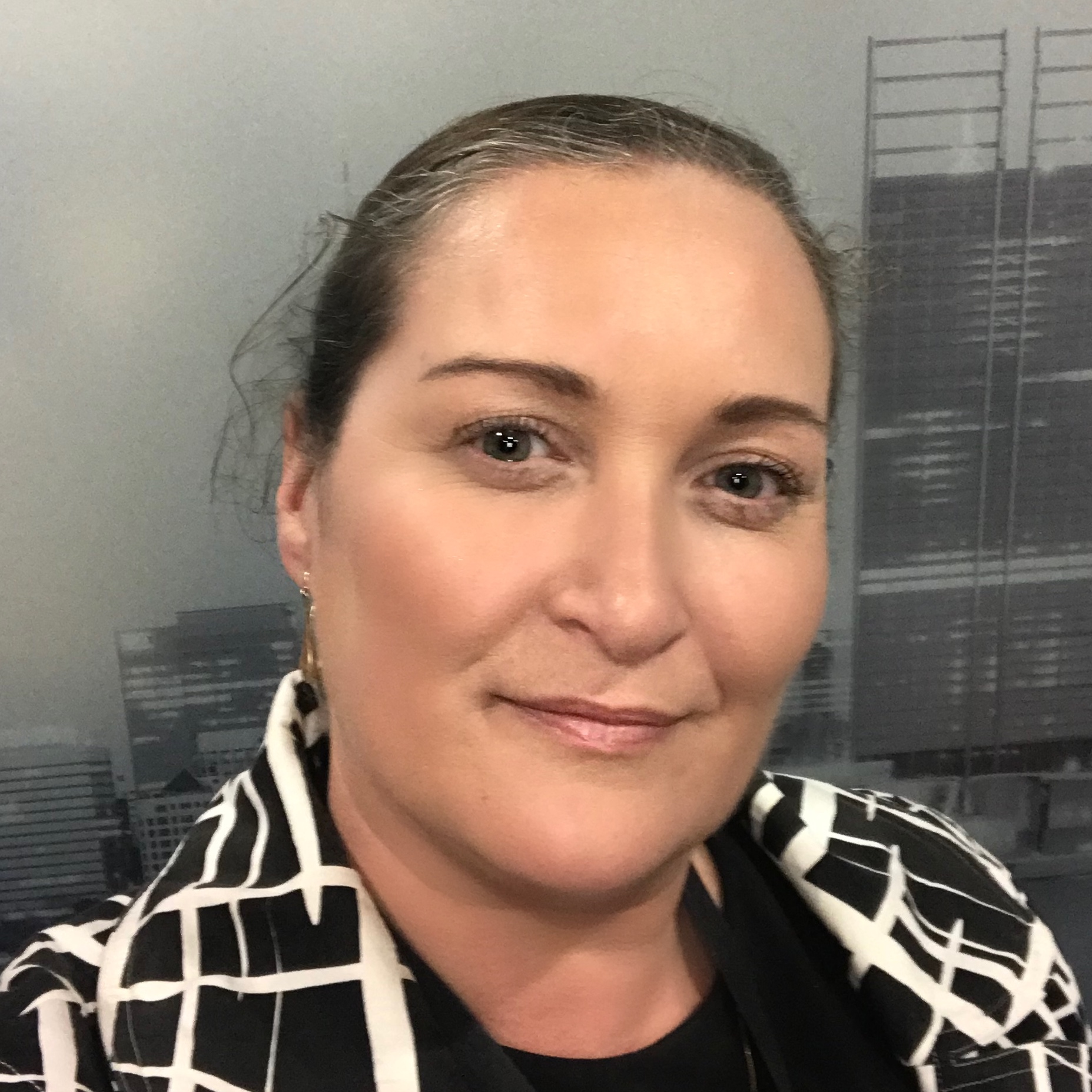 Blaire Tamblyn
Cert IV Frontline Management, Cert IV Training & Assessment, WSCT Level 2 Attain
Blaire has been working in Hospitality for most of her life. As a Consultant, Blaire has assisted with the following:
Public Interest Assessments
Concept Plans and Bar Design
Business Reviews
Operations Management
Development Approval Applications
Liquor Licensing Applications – Hotels, Taverns, Restaurants, Liquor Stores, Removal, Special Facility License, Add- Vary, Extended Trading Permits and Alt-Redefinition applications.
Blaire's previous professional experience has been long and diverse in a variety of hospitality positions and locations including (but not limited to);
Running front of house operations from high end restaurants to quick service food outlets
Exceptional customer service and service recovery skills
Experience running events - from small private meetings to large events of up to 800 people
Organising and managing teams of up to 100 staff
Writing Standard Operating Procedures (SOP's) for restaurants, cafes, quick service food outlets, bars, functions centres and off-site events in a variety of locations
Seasonal work in remote areas including Mt Hotham in the Victorian Alps, and Alice Springs in the Northern Territory
Organising and managing events in conjunction with Australian Federal Police and international security agencies
Reviewing all aspects of hospitality businesses to ensure best practice principles are observed
Training, performance managing and salary reviewing staff and managers
Working within organisations to realise KPI's and other results driven indicators
Establishing and reducing baseline costing factors for hospitality businesses such as wages, cost of goods, variable outgoings, gross and net profit, cost benefit analysis and workflow productivity modelling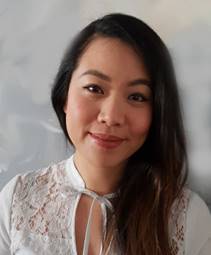 Jasmin Heng
B. Commercial Interior Design, Bsc(Hons) Biomedical Science/Microbiology
Commercial interior designer experienced in hospitality, retail, residential and workplace design. Jasmin also has over 13 years of experience in the Science & Research industry. Jasmin's strength and reputation is in project lead, meeting project timelines and attention to detail. Jasmin's skills and experience include:
Commercial interior and furniture design
Specializing in hospitality projects, including restaurants and café design
Knowledgeable in Photoshop, InDesign, SketchUp, Revit, AutoCAD, 3D Studio Max
Fluent in English, Mandarin, Cantonese and Malay
Knowledgeable in incorporating branding and interior design.
Jasmin is fluent in English, Cantonese and Mandarin.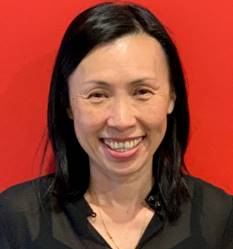 Jency Foo
BA(Des) Art Design
Jency is a highly experienced Hospitality and Retail Designer. Jency has over 21 years experience with excellent creative and practical design skills. Providing industry experience and knowledge to our projects with astute problem solving and decision making skills, Jency enjoys new challenges and is extremely versatile.
Experienced in using a range of design software and processes, Jency's ability to analyse, assess, and review requirements assists in delivering the best result for our clients.
Jency takes pride in her professional work, applying:
Highly developed conceptual and layout planning processes in architectural design
Proven computer assisted drafting, AutoCAD and Revit capability
Clear written and verbal documentation and communication throughout the design process
Demonstrated effective and creative leadership skills
Strong customer service focus with a cheerful and courteous attitude.
Jency is fluent in English, Mandarin, Cantonese and Hokkien.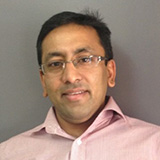 Jacob Mathew
Bsc Commerce, Cert IV Accounting
Jacob is our administration and accounts officer with over eight years in accounting and administration. Jacob brings the following skills and knowledge to HTS:
Administration duties
Liquor Licensing documentation
Council Application documentation
Smartsheet Administrator
Accounts Payable/Receivable
Communication with relevant departments
Client Liaison
Assisting with Research
Managing the organisation and effectiveness of office procedures.